Today we #beautybabble with Nicole! Follow her @mygglow to get some great beauty content in your feed. Here she shares her go-to faves!
On to the q's!
BB: Tell me, what are your all-time favorite beauty products for face, body, and hair?
N: For my face, this is super hard, there are tons of products I really love and enjoy. A stand out favorite though is the Krave Beauty Kale-Lalu-yAHA. It's done wonders for my skin, seriously it has gotten rid of so much texture and just leaves my skin looking and feeling healthy.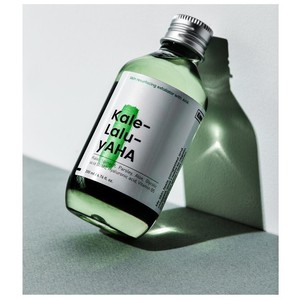 For hair, I am pretty low maintenance and don't use too many products, but lately, I have been loving the IGK Beach Club Texture Spray. It gives my hair so much volume and it makes my curls look more beachy. Love it.
Favorite body product is the Billie Sudsy Body Wash. I have super sensitive and super dry skin and have always had trouble finding the right body wash. It leaves my skin so soft and it smells like grapefruit, what isn't there to love?
BB: I need to try Krave! When you get the chance to be alone, what is your favorite thing to do for self-care?
N: So there are probably two things I like to do when it comes to self-care. The first thing is dancing, I love learning the choreography to different kpop songs and I feel so in the zone and relaxed when I do this, it's a great stress reliever. I also love doing a really good face mask and watching whatever show I am binge watching at the moment.
BB: Dancing is so therapeutic, that with a face mask sounds like a blast! Here's the third and trickiest question: If you were a food or drink what would you be?
N: This is so hard. Probably would have to be iced coffee. I used to hate coffee but now I am obsessed with it.
Thank you so much, Nicole, for answering these questions and showing support for a beauty blob!