Last week Aquis Hair generously sent me their Aquis
Lisse Luxe Turban to test. I was really excited to try something so different! I am not one to fuss with my hair (too much) so this seemed totally up my alley because their philosophy is to get you to focus on other things in your life besides your tresses, #dogoodnothair. Which I am all about – multitasking!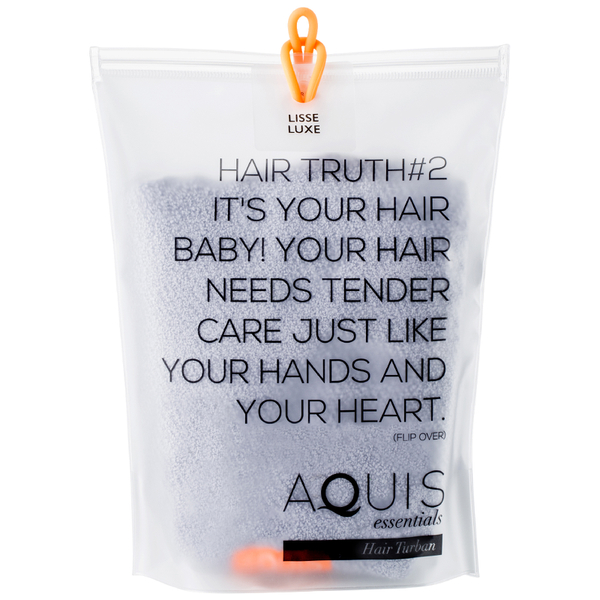 According to the website, "Lisse Luxe Turbans quickly and gently dry strands to a damp stage, with less friction, to minimize frizz and damage – all hands-free."
That's exactly what it does–it's super easy and handy because the turban is designed to twist and stay in place so you are free to do what you need to do. The turban is made out of AQUITEX, an innovative fabric, which is why it works!  It helps lock in moisture right after the shower, making your hair way more healthy looking and feeling. Seriously, my hair was healthier, shinier and smoother! Since I air dry my hair the Turban prevents it from drying out and getting frizzy.
I have to say the Lisse Luxe Turban is a hair game changer for me and will be a part of my routine when I get out of the shower every time. I highly recommend getting one! This will definitely become an essential beauty staple. A good friend of mine agreed to model and test it out so I could take photos of it. Here is how it looks while putting it on and once it is taken off:
                 It's not a perfect twist but you get the hang of it eventually.
How it looks from the front.
This is how her hair looked after taking it off without brushing it.